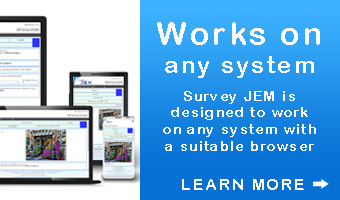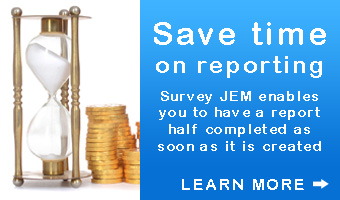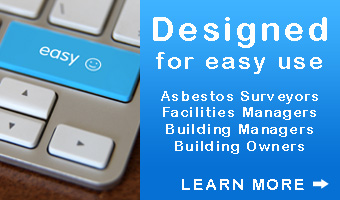 Manage Asbestos Online
Asbestos surveying and management online
Survey JEM™ is a powerful online asbestos reporting and management database application. Survey JEM™ is designed for use by everyone from the independent asbestos surveyor to the largest asbestos surveying firm. Survey JEM™ can also easily be used by property managers to retain ownership and control of their own asbestos information. With prices to suit small or large volume customers alike, why not request a trial of Survey JEM™ today.
Manage asbestos online
These days everything is moving to online management and asbestos is no exception. Being able to manage asbestos online for your building portfolio has many advantages. Here are just a few of the most notable ones.
Instant access to your asbestos data
If you use Survey JEM™ to manage asbestos online then you can access your data from any device with an internet connection. Having rapid access to the current asbestos situation for your property portfolio enables you to quickly respond to any upcoming issues such as properties requiring asbestos removal or any which are due for a re-inspection soon. Being able to manage asbestos online cuts down the amount of information processing required before decisions need to be taken. Survey JEM™ is the perfect tool to easily enable you to manage asbestos online by providing the information you require at your finger tips.
Easy access to asbestos risk information
Survey JEM™ allows you to grant access to third parties such as contractors before they enter your properties. By using Survey JEM™ to manage asbestos online you can check the details of when a contractor has accessed the asbestos risk information about a property including details of any areas accessed. When you manage asbestos online you can help to reduce the risk of contractors having exposure to asbestos.
Manage asbestos online in real-time
When data is entered on Survey JEM™ it is immediately stored on a secure database. This provides the advantage that once data is entered it cannot be lost due to the loss or damage of a data entry device. It also enables a client to see their asbestos reports as soon as they have been checked and authorised by the surveyor. The reports are immediately available in PDF format which can be downloaded or printed as required by the client.
Rapidly transfer data
Survey JEM™ stores all your asbestos information in a secure database. By doing so Survey JEM™ is able to efficiently import data such as property address lists and export any information from the stored survey data in any format required by a client. At AFM Web Design we have decades of experience in moving data between various database applications and especially asbestos surveying applications and property management applications. Many of our clients conduct asbestos surveys for large organisations and blue chip companies who use their own bespoke software to manage asbestos online so the ability to provide them with tailored exports of asbestos property information saves large amounts of time and money.
Why use Survey JEM™?
Survey JEM™ has a proven track record. It is easy to use which reduces data entry time and maximises data quality. Survey JEM™ is the latest in a range of software applications used by our clients to enable their clients to manage asbestos online. Survey JEM™ is designed for use by everyone from independent surveyors to large surveying companies and also by property owners enabling them to take ownership of their data. Why not find out how Survey JEM™ could help you to manage asbestos online today?
Further information
If you would like to know more or are interested in trying Survey JEM™ we would be happy to help. Phone us on 01953 425 932, email us at info@surveyjem.co.uk or fill in our contact form and we will be in touch as soon as possible.